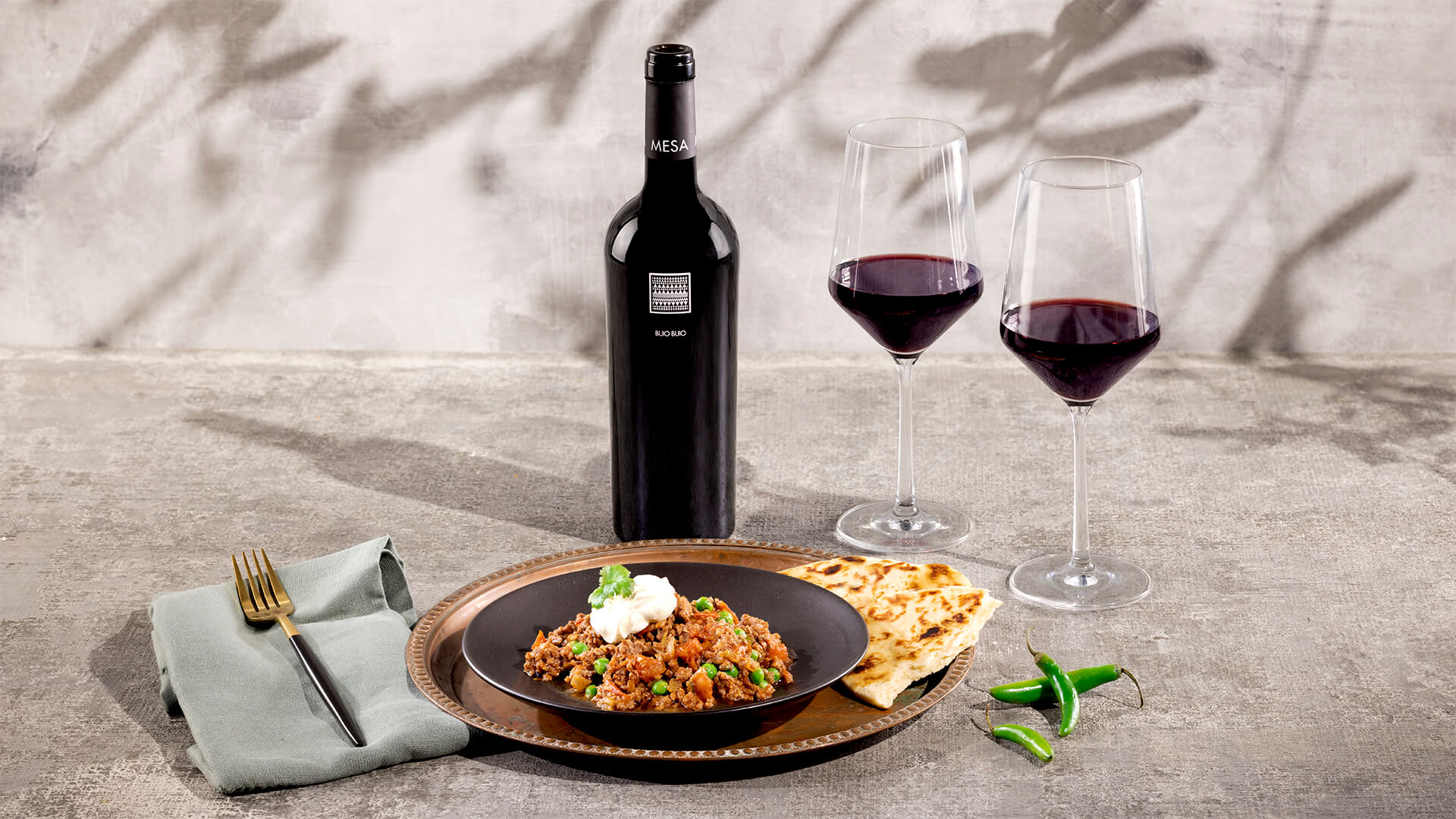 Lamb Keema
Pairs well with the
Cantina Mesa BUIO BUIOFood
Ingredients
1 lb lean ground lamb

 2 tsp EVOO  or avocado oil

 1 large yellow onion, peeled and finely chopped

 2 garlic cloves, grated

 1 tsp ginger, minced

 1-2 green chilies, seeds removed, finely chopped 

 3 tbsp curry paste

 3 medium tomatoes, washed and chopped

 1 tsp brown sugar

 2 tbsp tomato purée

 ¼ cup peas, fresh or frozen

 Salt and freshly ground black pepper

 Cilantro for garnish, freshly chopped 

¼ cup plain or greek yogurt, for garnish
Instructions
Heat the oil in a large non-stick skillet over medium-low heat. Add the onion and garlic and cook for 10 minutes or  until lightly golden.

Add the ginger, chillies, and curry. Cook for 1-2 minutes, stirring occasionally.

Add the ground lamb. Cook for 3-4 minutes, then add the tomatoes, sugar, and tomato purée and bring to a boil. Reduce the heat and simmer uncovered for 20-25 minutes, stirring occasionally. Add the salt, pepper, and a little water to the ground lamb, if needed.

Right before serving, add the peas and warm through.

Serve right from the skillet with plenty of naan flatbread, a dollop of plain yogurt, and a sprinkling of cilantro.
Other Recipes You May Like